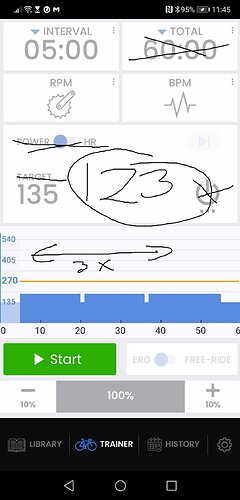 I am someone who wears glasses, but I can see fairly well without. However, the interface for trainerday means it's quite hard to see the graph and my current power vs target power. I think the following should be made bigger and some of the other things removed perhaps:
Current vs target power
Interval time remaining
The graph… I think it's currently animated at about 1 pixel/second which means it's really hard to see 'recent' progress, you can only see after a minute or so if you've been on target. If this could just be zoomed in horizontally by maybe 3/4x and scrolled (basically like how trainerroad does it…) that would make a big diff.