Hi,
I am sure this as already been asked but I couldn't find the answer by myself.
How is the new « current workout » feature working ?
For example on the following plan I did the first workout outside (yesterday) and then moved directly toward the second today. Now the current workout should be workout number 3. Yet I couldn't find a way to ajust it nor did it ajust automatically when I completed workout number 2.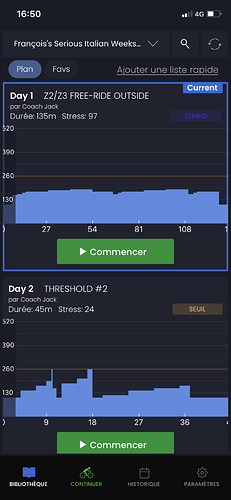 Thank you in advance for your help.
François