Hey there - new to the app - does anybody use this with a StagesBike SB20?
What this app does would be perfect for me, but when trying to use ERG mode the readouts seem a bit strange. For example, if 100W is currently set, the average wattage I'm pushing is apparently 60W, although it does feel harder than it should.
I found a screenshot to show what i'm talking about. The FTP threshold for this was set to 180 at the time.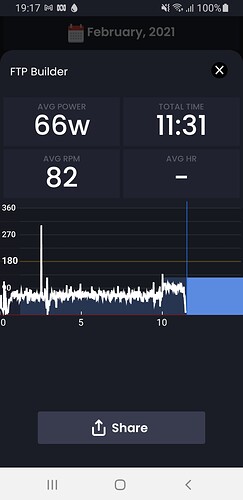 Keen to know if this is a known bug at all or what I could do to help troubleshoot it…
Cheers