Hello,
just updated the app on my M1 Mac and the UI is completely broken. I did complete the workout and the data was correct at the end but I had no visibility during the workout.
Here is how the app looks. It is stuck in this split view and no graph is shown. It stays like this with only the time ticking down.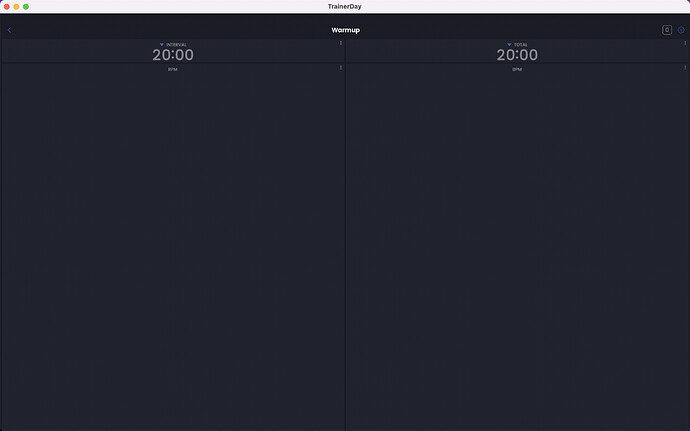 Thanks for looking into this. Best regards.