FYI.
I tested the 1.6.4 version today, recording a ramp test, using the Asioma's, while doing a BigRingVR ride, capturing the Neo 2T's power.
Apparently, there's a course, as I got a map - I only noticed that on Strava, but I probably am overlooking a setting (?).
The power curve from the Assioma's doesn't look good. You'd think that is a result of capturing power from pedals, but I've cut out an equally long stretch from an outdoor ride, also from the Assioma's. That looks a whole lot better, which is what I usually get.
(As expected, the Neo's curve is probably the flatest - I went from 240 W to 250 for the last 90 seconds of the ramp test recording.)
TD App - Assioma's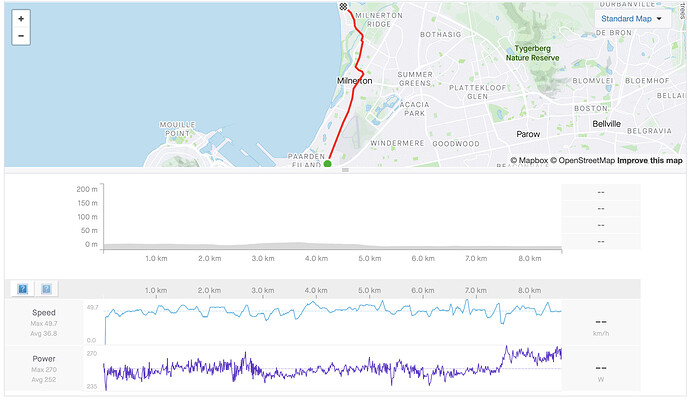 Neo 2T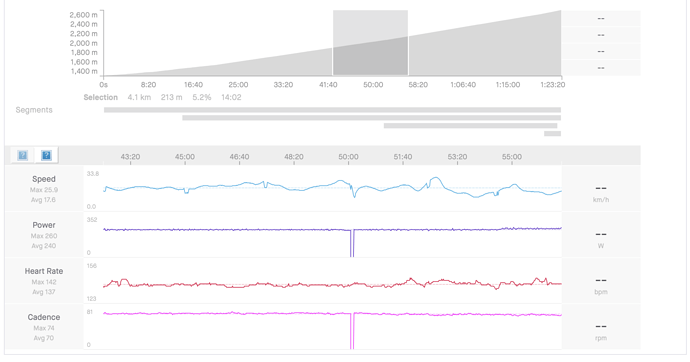 Outdoor Assioma's