Hi there,
Me and my wife bought us an ergometer to get/stay in shape. We are no bike-freaks at all but I am convinced that a structured training plan like TrainerDay offers is more motivating to keep it up. So me and my wife started a premium plan and let coach Jack build us a training plan. So far, so good. The only thing from being perfect is that the App does not control the resistance in ERG-mode at all. I tried it on 3 android devices, all with the same result. So I thought it could be a problem with the smart trainer (its actually a 400$ ergometer from a german discounter) but everything else is actually working: Fast finding, and auto reconnect. Receiving and displaying all values from the ergometer, controlling the resistance in resistance mode. Because it is so close to perfect I thought I would write here.
Here are some screenshots ( I tried to keep RPM by 50, workout: Trainer Day - Workout: Erg Mode Test). Startvalue is already false and change of profile does not change anything. Before 1:30 I turned off ERG-Mode. Something happens then: sometimes it gets more harder, sometings easier but only for a shot while then it turnes back to the (wrong) start setting. After 2 Minutes I pressed +Button to increase resistance. Then It goes to the set resistance mode (18%, wich is less then start setting)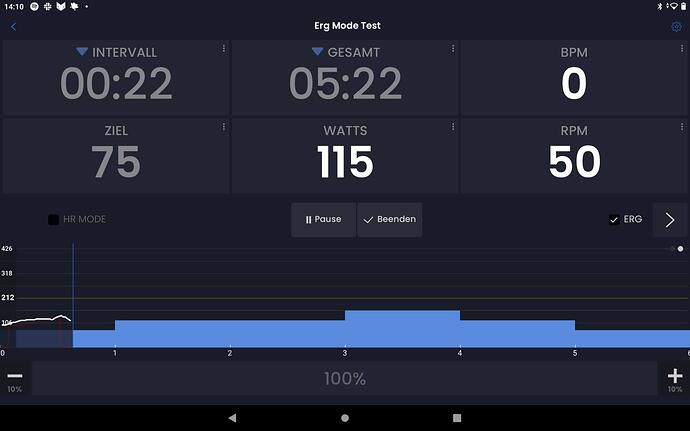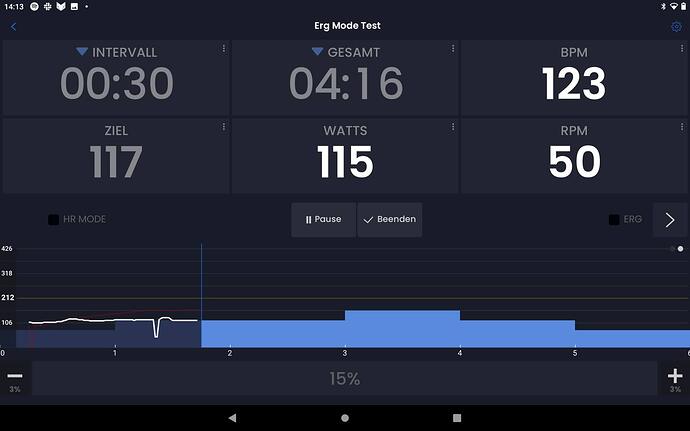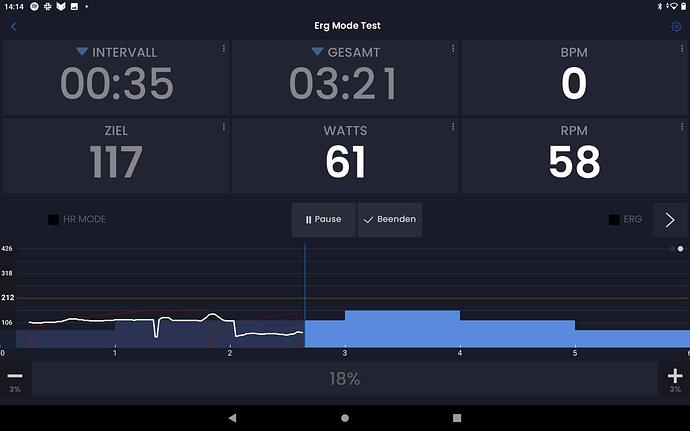 I would gladly provide more information if you need any more data or tests.
Best regards
Risto