Hi,
i can't understand the difference between the free and the premium account.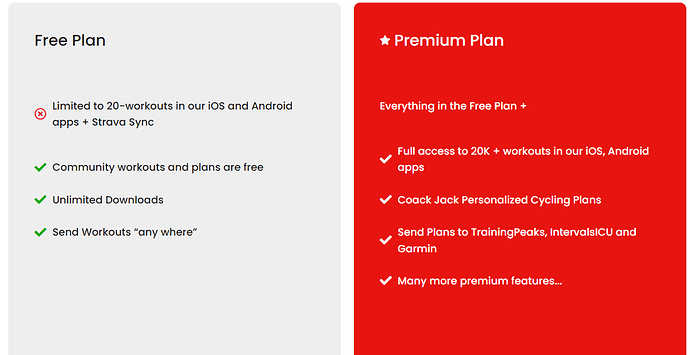 Which are the "many more premium features" ?
i don't need plan or coach jack, because i already have my personal coach who set up on training peaks the workouts.
I Only need the app to run TP workouts and automatically synch the workout with Strava and TP.
That said, I still think it's worth paying this small fee to support the product, hoping that the contributions are invested in the development of the platform.