After I got a new bike (that has bluetooth powermeter), I decided to try TrainerDay again. I purchased the Premium and attempted to do a workout.
First all my previous slope based workouts lost the slope mode (they were just regular ERG). Is this what happens when you cancel Premium, that all your workouts revert to simple ERG? I had to recreate a workout with slope to test.

Second, I added the workout to my calendar but when I open the TrainerDay app, it is nowhere to find?! I don't know if the app changed recently, but it is impossible (for me) to find today's workout. My only way to get it to work was to add the workout to my Favorites and then in the app go to Workouts, filter Favorites and there it was (had to scroll through them to find it). Is this the way? I would bet, it was easier than that half a year ago, wasn't it?
Today shows some random workouts (instead of workouts from my calendar):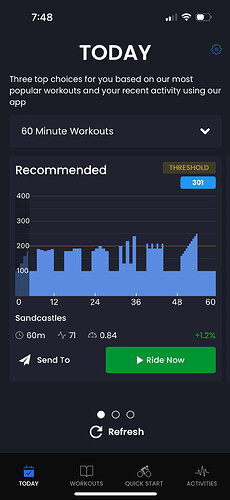 If I go to workouts, I didn't see the one I created unless I add it to favorites: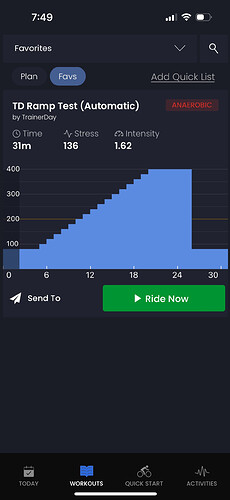 Third, I created a slope based workout I don't think the slope worked. Here it is:

But when I did the workout, nothing really happened when the slope went to +2%. Eventually, I had to switch to ERG otherwise it would be easy (0% slope for the whole workout):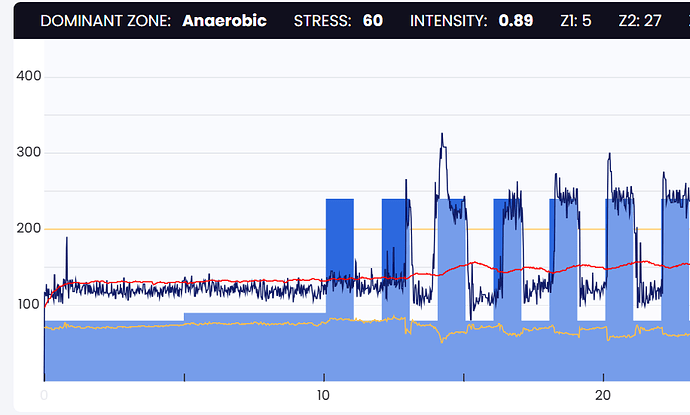 Are these bugs or am I using the program wrong? I bet it worked before and it doesn't seem to work right now.
Thank you,
David.