When you add a workout to your TrainerDay calendar. You can convert it to HR based. We have improved it so that the defaults will use the Coggan conversion so it will now be more accurate, but if you want to set your own conversions you can. So if you want to do indoor during the week with power and outdoor on the weekend with HR, this makes it pretty easy/fast as well as accurate for you.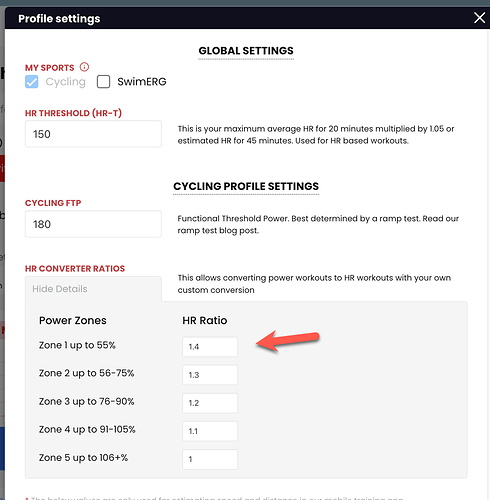 You can see his zones here.
I am still avoiding user definable zones at this point because if you want more advanced features like that, I suggest you use Garmin, TrainingPeaks or IntervalsICU.
But since we need a way to convert power based workouts to HR based workouts we added this conversion factor.