I have a Stages left-side power meter on a bike that I connect via bluetooth: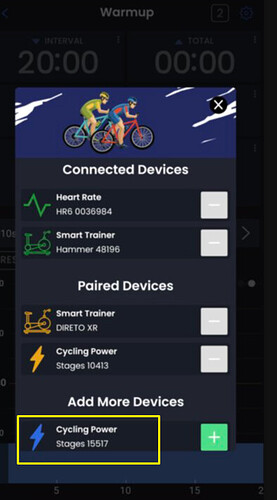 When I connect it to the app, it appears as a smart trainer: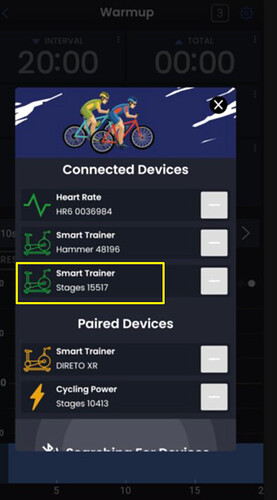 Now it shows two smart trainers connected, the Hammer and the Stages. The app seems to ignore the Stages power meter – the displayed power is coming from the Hammer. Also, the power matching display in the app is missing.
At another location, I have a different bike and trainer with a dual-sided Stages power meter and an Elite Direto XR trainer. The connections work as expected there.