Hey Alex…
Something has changed on the iPhone app… The workout graphic has gone very small in the top right corner…Not sure if thats intentional.
That itself isn't a problem but Im getting a weird display. Difficult to explain so see attached image…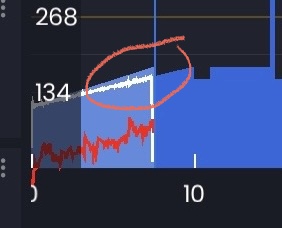 As the workout progresses on a steady power slope there is a 2nd slope being displayed. In the image the white is obviously the power and is correct to the workout so what is the blue slope being shown above?
It only seems to do it on a slope ie when I enter 110-190w for example.
Hope that makes sense.
It doesn't seem to affect the power value being sent to the Wahoo so not sure why its there…

Cheers
James