So you can only improve for a period of about 4-5 hard months before you hit your peak. No one can work hard all year round and continue to improve unless maybe it is their first couple of years of training… Even then it's not a great idea. If you have a very non-traditional approach to periodization there might be some exceptions to this, but this is the general rule for 95% of the people and any standard periodization programs.
I would say that one build/peak per year is typical although some people can do two shorter seasons in a year. So if you want to peak in may/june that means you need Oct-Jan 1st or so as a time to prepare you for this intense build and peak period.
I see someone created a simple base period. I would replace 1-ride per week with a zone 1 but still nice to see someone creating a real base plan yesterday. I am sure there are others, I just noticed this one.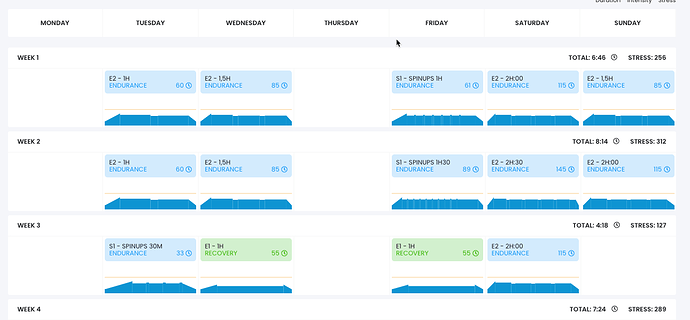 Link below

Anyone else out there doing a real tradtional base for the winter? Now you can do a hard winter and do a more enjoyable outdoor spring period. I am not saying tradtional base is the only solution. Just need to keep in mind you should keep your build/peak limited to around 4-5 months and not try to do hard training for 9-months in a row…