To some degree our new feature "TODAY" is similar to TrainerRoad's Train Now feature but likely not as smart as theirs (yet). They use the term AI, that is often a misleading term but ours is just using some rules trying to pick a workout similar to what you do based on you selecting the time. As you ride more workouts in our app it tries to pick more similar workouts. This is first iteration so we will continue to improve this.
I am posting now but it will be available in a few hours

This is WEB ONLY for now but it is coming to the app in the next week or two.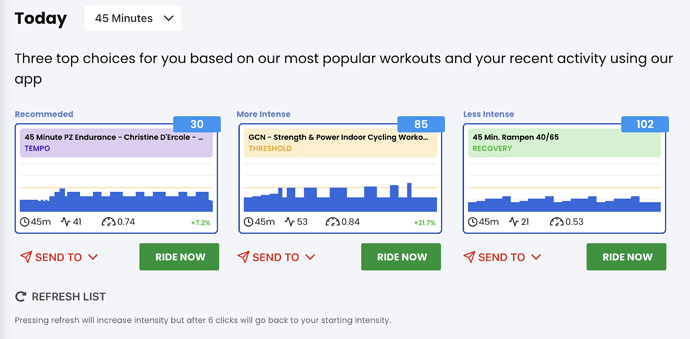 We have been working on dynamic training for a long time and yet to launch the full vision of what we want to do. This is a baby step in that direction.