Hey everyone,
I tried to build up a plan and took a closer look into SST workouts like this one.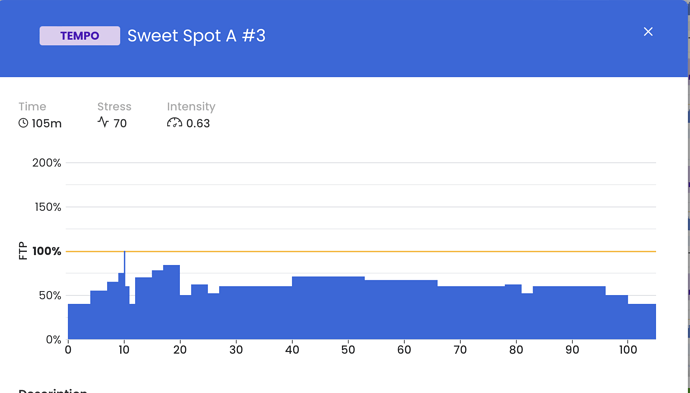 But if we look into the TiZ (sorry, Alex, here we go again

) we see, that basically it's Z2 99% workout, I only see 3 min at 84% which is the closest one to SST range of 88-95% which is seemed by Dr. Andy Coggan. Strictly speaking, in this workout we have 0 min of SST.
I checked if this is just an early stage of SST progression, but no, the same idea is kept even on weeks 13-16.
Why is this designed the way it is? In my understanding, the SST progression has to progress in primarily TiZ in base phase with possible 2nd progression in power (or shorter recovery valleys).
Thanks much for your comments, guys.