Even though their are 5-steps this is really simple to get this working assuming you are a TrainingPeaks user with planned workouts there. It's especially beneficial to riders have have a coach using TrainingPeaks. It's not as beneficial for TP free accounts but can still be used as long as you have a paid TrainerDay account.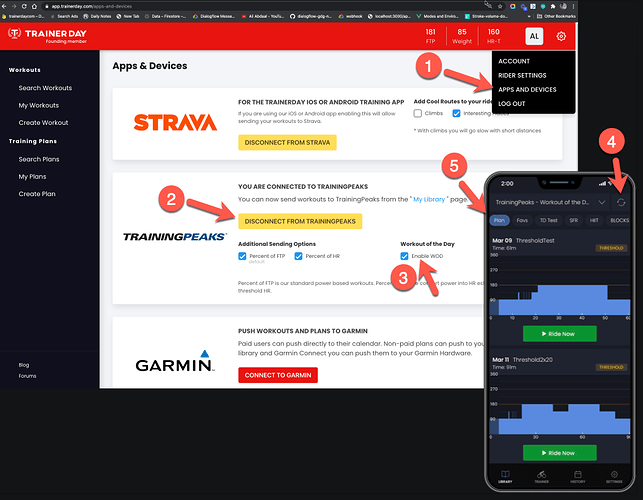 This closes off this Topic
Support TrainingPeaks Workout of the day
1.8.42 will be available in Android today and iOS tomorrow.